It's the season where Sunday's no longer become boring ...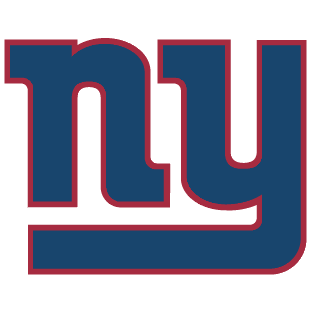 Tonight is the night, NFL Kickoff. We've been waiting for this season to come back as quick as possible, I know I did. No need to wait anymore, tonight the NFL kicks off with the Washington Redskins versing the Super Bowl 42 Champs, New York Giants!!
How fuckin' epic is this going to be?
I'm badly wanting my Redskins to win. To see Santana Moss burn the shit outta' the defense. As well as wanting to see if the Defense can show up. This night and Sunday will be awesome!
I'm going to be doing weekly predictions each week for the NFL games ... So be in tune for that as well, Starting this week!


Week One NFL Predix

Washington Redskins
vs.
New York Giants
Winner: Tough one, but I'm with the Skins' ... I love my Giants to death, but I'm in MD/DC, and I've been more fan of Redskins then anything else.
Detroit Lions
vs.
Atlanta Falcons
Winner: I like the Falcs' ... Matt Ryan being the Capn' ... I feel they'll edge it out. Detroit may surprise us this season, only if that fuckin' QB stop saying they're gonna get 10 wins and end up with 10 losses.
Cincinnati Bengals
vs.
Baltimore Ravens
Predix: Ravens .... FLACCOOOOOOO!! I dunno even know if Mr. Ocho Cinco is in the lineup, I know last I heard, his shoulder was injured. Then again I dunno. 85 is surprise! However, Cincy' might bring the heat, but with Lewis, Reed, McCallister, and Rolle ... it's gonna be a slugfest!
Seattle Seahawks
vs.
Buffalo Bills
Predix: I still like Seattle, even though the departure with Alexander and that Matt's wife is a total bitch, I like the 'Hawks'. Buffalo will be a serious contender with Edwards and Marshawn Lynch, another surprise team.
New York Jets
vs.
Miami Dolphins
Predix: I did like the Jets till they got Favre. This game is what I call "Revenge" if I was Chad Pennington. Dolphins might upset the Jets. I have a feeling it'll be a different season then last year.
Kansas City Chiefs
vs.
New England Patriots
Predix: Chiefs, simple as that. To hell with the Patriots! Next!
Tampa Bay Buccaneers
vs.
New Orleans Saints
Predix: I'm liking the Saints ... the addition of Jeremy Shockey, Oh hell yes and with the WR Corps ... Man, it'll be tough with Buc's D ... but Saints will have this.
St. Louis Rams
vs.
Philidelphia Eagles
Predix: This is going to be another hard one, Rams with their offensive power. Phili with their combination of Offense and Defense, it's going to be a hardcore matchup.
Houston Texans
vs.
Pittsburgh Steelers
Predix: Texans! Steelers may have the Terrible Towel, but Texans has a bull! Look for an upset!
Jacksonville Jaguars
vs.
Tennessee Titans
Predix: Oh man, I'm going to have to go with Jags' ... now while Mighty Mouse and Taylor will again will be on to terrorize a defense's run stopping ability, Titans got one hell of a D-Line, with the reunion of the "Freak", Jevon Kearse back where he belongs truly.
Dallas Cowboys
vs.
Cleveland Browns
Predix: Browns ... I hate Dallas. They got all the firepower, but there is a weakness. Jessica Simpson will be in attendance with the 'Dawgs'. Another upset!
Carolina Panthers
vs.
San Diego Chargers
Panthers: So ... this is the true slamboree, I say. Panthers and Chargers. LaDanian Tomlinson against the Panther's D. Hmm ... *tosses a coin* Chargers!
Arizona Cardinals
vs.
San Fransisco 49ers
Predix: I really like the Cards' this season, even with Rev. Bruce going leaving his home after a long, long presence in St. Louis. However, Cards got a wicked offense, Boldin and Fitzgerald, and James in the backfield. The D' is still a bit of an "iffy" to me, but they might shock the world and be in contendership playoff position. A rivalry
Chicago Bears
vs.
Indianapolis Colts
Predix: Bears suck, Hester's great, D's okay, Offense ... sucks ass. Peyton will be giving a shit-eating grin this whole game, torturing em' through the air. Harrison and Wayne. Oh yes ... and this is gonna be in the new stadium. Not to mention, SB 41 Rematch!
Minnesota Vikings
vs.
Green Bay Packers
Predix: No Packers ... Nah. ADDDRRIIIAAAANNNNNNNNNNNNNNNNNNN! The Vikings will take this (so I hope). I'm finally glad to see Aaron Rodgers no longer being shadow puppet and finally getting his time to shine, so it will be interesting overall, plus this is a RIVALRY! Hell will be unleashed, folks!
Denver Broncos
vs.
Oakland Raiders
Predix: I'm taking the silver and black. The Defense is just way too strong, with the addition of DeAngelo Hall, the Raider's D will be looking to send Broncos down under. Hopefully Cutler will be on game as well as the receivers ... Oakland's D is fast ... so this should be a good one. This being on the same night as the Packs/Viking ... Monday Night Double-Header. Hell Yeah!
--------
Well, that's all I have for the day, I might post up another blog, I know I had the "Classics" things going on, but I haven't been on my "P's and Q's". But yeah, enjoy tonight's and Sunday's game ... Stay tuned!
- B. Jaysus is OUT!